Recent Testimonials
Below is a selection of client testimonials from recent wedding, renewal of vows, commitment, name giving and funeral ceremonies.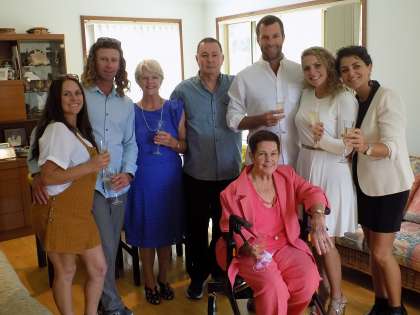 Annalisa & Stephen
Location: North Shore, Port Macquarie
Dear Jenny,
We just got back from our honeymoon, many thanks for being our celebrant, and for organizing everything so seamlessly on the day!
We have already received the certificate at Pauline and Chris's house, and are getting ready for our move to Australia soon.
Wish you all the best
Kind regards
Annalisa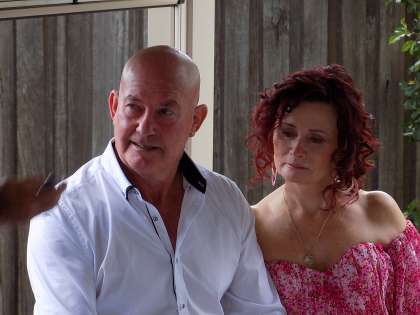 Kath & Joseph Bennett
Location: Port Macquarie
Jenny,
Thank you for caring and professional attitude leading up to and including our special day. we are over the moon happy with the ease of arrangement, setting and celebration of our ceremony . You made it very special for us and we thank you sincerely.
Kind regards
Kath & Joseph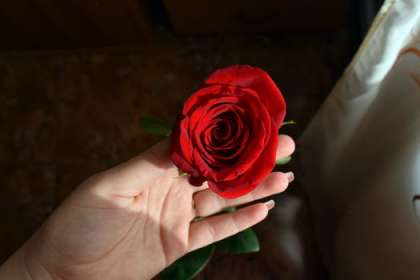 Julienne
Dear Jenny,
Thank you so much for your positive feedback and also for your support - this is a difficult thing to arrange and you are making it so much easier - thank you.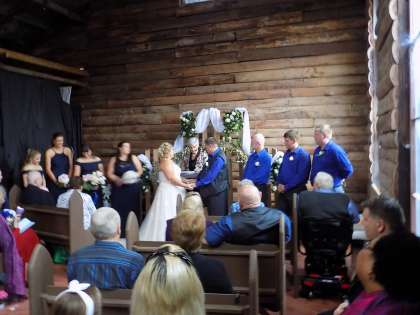 Katy and Graham
Location: Old Butter Factory, Telegraph Point
Hello Jenny
Thank you so very much for being part of our day, you made it so special and really put us at ease and Thank you for your help when I didn't think I could get through my Vows. You felt like one of the family and we can never Thank You enough for making our day so very special. You may definitely have our permission to put photos of our wedding on your Facebook. Thank You xxxxxxx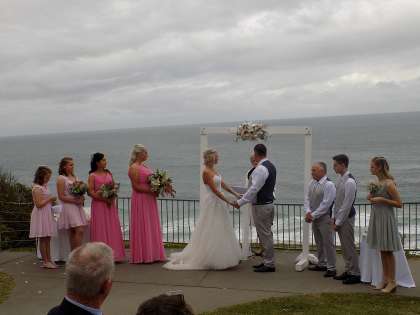 Cherie and David
Location: Harry's Lookout, Port Macquarie
Thankyou for yesterday is was a lovely ceremony. Thankyou for the e-card!
Thankyou again.
Cherie and David.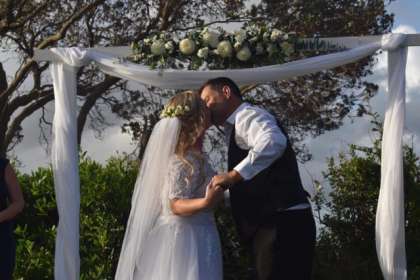 Fiona & Matt
Location: Bonny Hills
Hi Jenny, thank you so much for attending our ceremony. We really appreciated your bag pipe playing it was absolutely beautiful to walk into. Sorry for our delay as we went on a mini honey moon to south west rocks. Here are a couple of photos I'll be sure to send you some more when we get them from everyone, thanking you once again.
Kind regards, Matt and Fiona xxx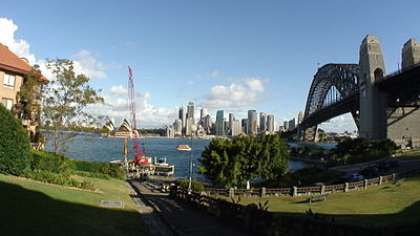 Stella
Thank you so much for all your help today Jenny! Really appreciated!
I know I've leaved everything to organise until the very last minute, but super glad I get to know you, and you've been very helpful to us!
Thank you again! ❤️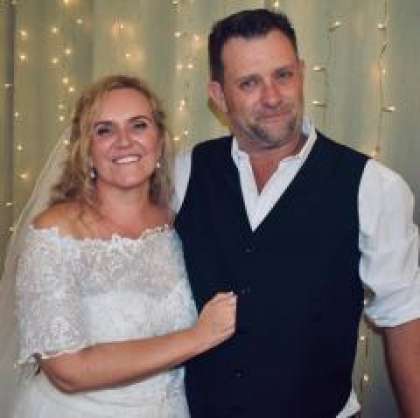 Matt & Fiona
Location: Bonney Hills, Surf Club
Hi Jenny, thank you so much for attending our ceremony. We really appreciated your bag pipe playing it was absolutely beautiful to walk into. Sorry for our delay as we went on a mini honey moon to south west rocks. Here are a couple of photos I'll be sure to send you some more when we get them from everyone, thanking you once again.
Kind regards, Matt and Fiona xxx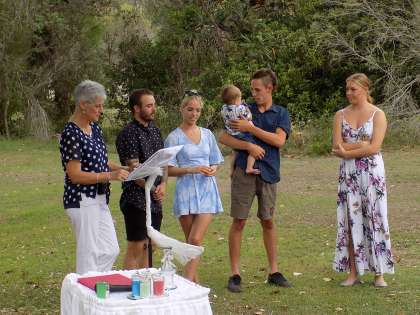 Emily and Jarem Gunning-Hay
Location: Pilot Beach Reserve, Camden Head
Thank you so much Jennifer!
It was absolutely beautiful, it couldn't of gone any better.
Thank you very much!!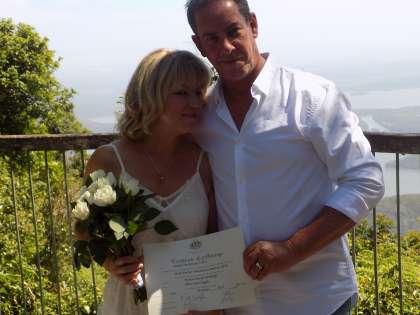 Michael and Alison Werbeloff
Location: North Brother Mountain, Laurieton
We are so happy and loved our ceremony, it was perfect you did a great job.
We love the first little clip we gave you it bought tears to our eyes.
Cheers Michael and Ally.
Sue, Mark and Family
Location: Innes Lake Crematorium
Just a small token of our appreciation for what you have done for Emma & Darrin. Darrin's Service was beautiful thanks to you. All the best for future services of being a Celebrant. I'm happy to be a Reference for you.
Sincerely Sue & Family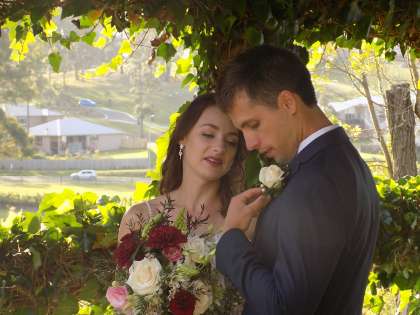 Ali and Nathan Laws
Location: Little Fish Cafe and Resaurant
What a perfect day! We cannot thank all our vendors enough for bringing our Wedding dreams to life. It was such a beautiful day, thank you to everyone who could be there to share it with us. Ali & Nathan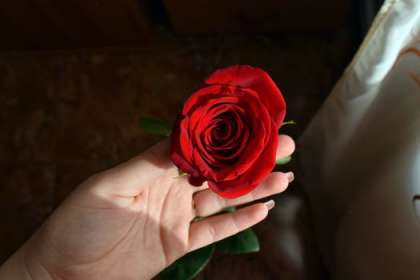 Karin & Graeme Bailey
Location: 5 Investigator Way, Laurieton
Thank so much for your beautiful service. Everyone told us that it was the nicest funeral they had ever been to.
Karin & Graeme Bailey
Xx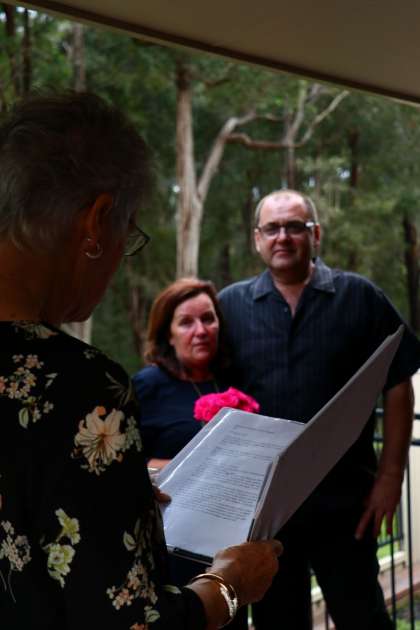 Rob and Sharon Blazic
Location: 5 Investigator Way, Laurieton
Hi Jennifer,
Thanks for yesterday. Sharon loved it.
Thanks
Rob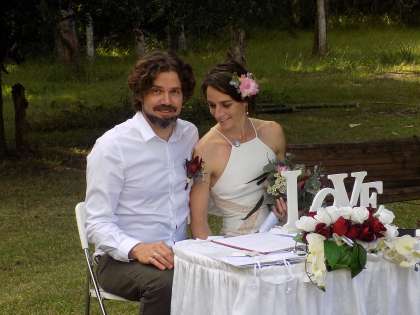 Brooke & Darren Williams
Location: Port Macquarie
Jenny we had such a beautiful day.Thanks so much for making it happen for us.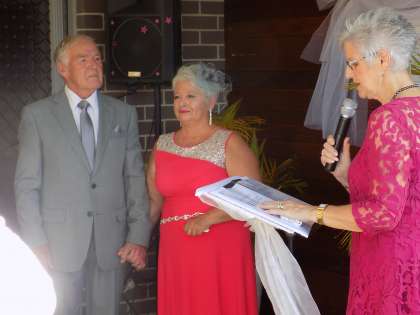 Anthony & Annabella
Location: Glenview Park, Yippin Creek
Thank you Jenny for a lovely wedding you did a wonderful job, Annabella and I thank you very much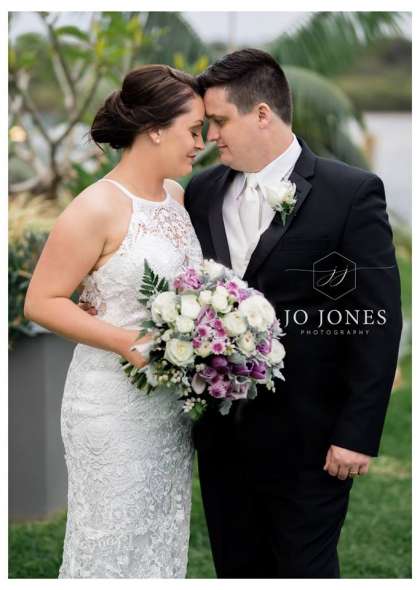 Claire & Anthony
Location: Sails Resort, Port Macquarie
To say thank you for all your work for our wedding day. We loved working with you and appreciated the time you spent on planning the perfect Ceremony for us.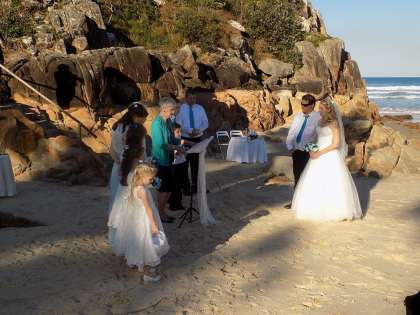 Sally & Rob
Location: Little Bay Beach - South West Rocks
Thank you once again for our beautiful ceremony we both loved it.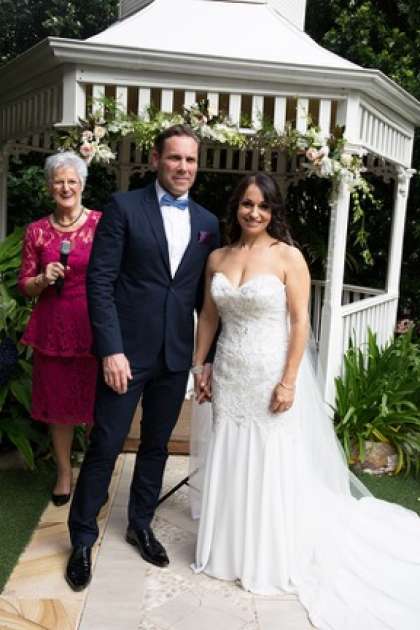 Ree & Peter
Location: Enchanted Garden, Curzon Hall, Marsfield
I just wanted to take this opportunity to thank you so much for being our celebrant at our
commitment ceremony in October. You spoke so beautifully and you made us relax!
Your attention to detail in the day's preparation, sand ceremony, readings and run sheet was fantastic.
All our guests could hear you and us (which was important to me), and that made them feel part of our day that so much more.
We chose you because of your warm and friendly personality and we are so happy that we did. On the day, you
were more than a celebrant, you were our friend.
All the very best to you and Alan!
Ree and Peter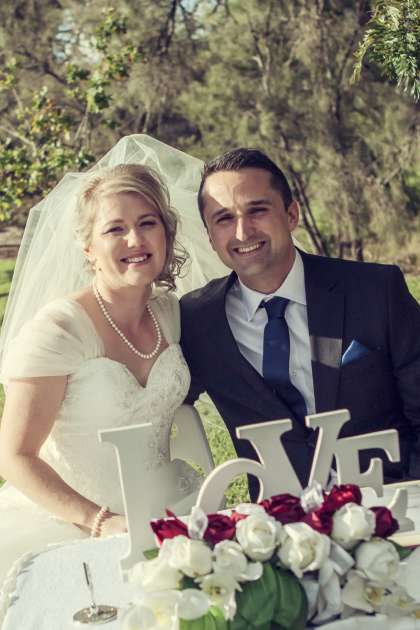 Kylie & Keith
Location: Burnbrae Vineyards, Mudgee
Thank you for helping to make our special day so perfect Jenny.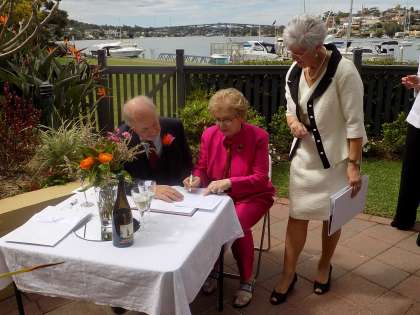 Christine & Graham Nash
Location: Canada Bay, Sydney
Jenny McKenzie who did a great job as celebrant and on the right is Graham's brother Huw and behind me my dear friend Victoria who organised everything including cooking all the food herself we are off to India on a photographic tour together next week also organised by Victoria.
Thank you Jen everyone enjoyed themselves immensely and we have already had visitors in Dubai from that Day both Lev and Victoria as well as Terri and David Bruce and more to come through the year. In large part it is was due to you and Victoria and of-course our lovely guests.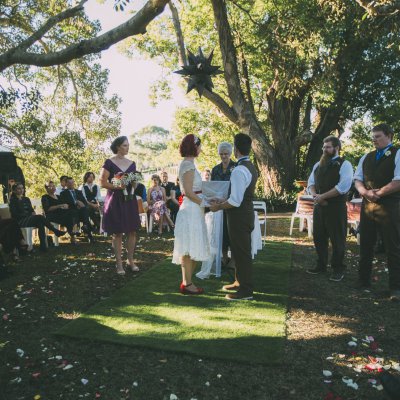 Lauren and Joshua
Jennifer McKenzie was a great celebrant for us. From the day we had our first meeting she was very enthusiastic about our plan for the wedding, almost like talking to your mum about her daughter's big day. We discussed our ideas with her such as a circular ceremony complete with a ring warming ceremony and she worked with us to make it all so perfect.
Jennifer's extensive readings collection allowed us to create our own personal ceremony from her materials as we were not able to write anything near as beautiful. She was heard clearly and the music was seamless with the help of her lovely husband Allan and their great little PA system, which they kindly let us borrow for more speeches.
Jennifer was brilliant I would recommend her to anyone who wants a bubbly, friendly, flexible celebrant who can also pronounce really difficult last names perfectly!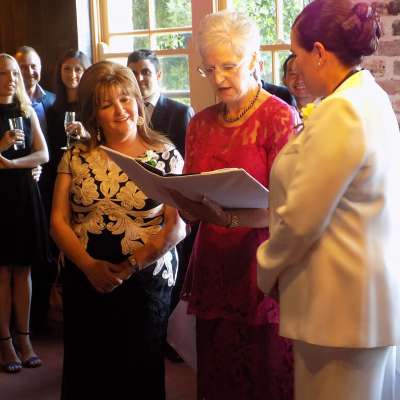 Tina & Kate
Location: Italian Village, Circular Quay
Hi Jenny
Thank you for everything you are sincerely wonderful on every level. We can't thank ypu enough for how your contribution helped make our event run smoothly. You loked beautiful and represented as so well.
Thank you,. Everyone thought you were wonderful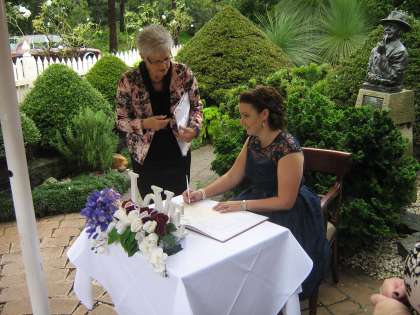 Daniel & Kylie
Location: Banjo Paterson Cottage
I first met Jennifer at my Nephews naming day and was instantly impressed with her friendly, caring and professional approach.
When it came to looking for a Celebrant for our wedding Jennifer was the first person we contacted and we weren't disappointed.
Our special day was enhanced by your attention to detail and understanding of our requests.
Thank you for being a part of our wedding day, we certainly highly recommend Jennifer for any occasion.
Daniel & Kylie Thank you again
Eduardo & Ana
Location: Kirribilli
We are so happy to have found you to celebrate our wedding. You were so cool and friendly during the entire ceremony.
We heard lots of good comments about you. We'd just like to say thank you once more for the lovely wedding ceremony. It was just like we wanted…fun and happy!!!
Our marriage certificate and the golden ceremony folder are things we will keep with pride. Thank You Very Much